Garbage Disposal Dallas TX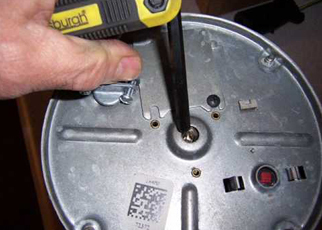 Garbage Disposal Dallas TX has taken the time to solve all the problems that customers experience with these gadgets that they are in a position to give you reliable advice when yours breaks, leaks or no longer operates optimally. Waste disposal units are a must-have appliance for any house these days and you would find it tough to go without one. Just call us anytime and we should be able to fix it for you and get your sink cleared.
Cooking in your house for your family is always a pleasant experience especially if you have the time and take pleasure in preparing meals. However, if your garbage disposal jammed and you can't drain your dirty water you won't like the experience as much. Our team of plumbers can help you with unclogging garbage disposal Dallas TX however hard it seems. To us nothing is impossible.
Garbage Disposal Problems Repair
We tackle all garbage disposal problems including no power to the unit, failure to turn on even though the electrical connection is fine, leakages, slow in draining waste water, among others. In addition, we will look at what your issue is and if it is too expensive to repair, we will advise that you get a new unit which we can help you install.
A disposal repair if done well will add life to your unit and you should continue using it for a long time. It should also guarantee that your unit keeps operating well when it is turned on to shred food leftovers or any other thing that needs to be disposed of. While you may not be familiar with the things you should never put in your kitchen dispenser, we can let you know and while at it Garbage Disposal Dallas TX can teach you how to clean the unit on your own.